About Us
At FarmBox, we are passionate about connecting our customers with fresh, locally sourced produce and foods from trusted Carolina farmers and artisan producers.
LOCAL WHENEVER POSSIBLE
At FarmBox, we're proud to work with mostly local, Carolina-based farmers and producers, providing our customers with fresh and delicious produce and artisanal goods. We understand that other delivery companies and grocery stores often sell out-of-region or imported produce, but we prioritize supporting our local producers to sustain and support our own homegrown economy - one FarmBox at a time.
By choosing FarmBox, you can feel good about supporting your local community while enjoying the best that Carolina has to offer. We believe that investing in local farms and producers not only benefits our economy but also promotes a more sustainable and healthy food system for everyone.
OUR STANDARDS
At FarmBox, we have the highest standards in the industry when it comes to the products we carry in our marketplace. We carefully examine each product to ensure that it meets our strict criteria for ingredient integrity, supply chain transparency, and responsible farming practices.
We're committed to providing our customers with only the best and most nutritious real food, free from artificial ingredients, colors, sweeteners, fertilizers, and pesticides. You can trust that the food you and your family receive from us is always safe, healthy, and ethically sourced.
SUSTAINABLITY / COMMUNITY
At FarmBox, we're committed to sustainability and community engagement. We promote environmentally friendly practices by using reusable boxes and bags for each delivery, reducing waste and our carbon footprint. We work closely with local farmers and producers who prioritize natural ingredients and environmentally responsible practices.
We also support local food banks and organizations that address food insecurity in our community. By partnering with them, we help provide fresh, healthy food to those in need and make a positive impact on our neighbors' lives.
OUR MISSION
At FarmBox Carolina, our mission is to provide convenient access to fresh, local, and sustainable produce and artisanal goods from small Carolina farmers and producers. We promote a transparent food system that empowers our customers to make informed choices about the food they buy and eat.
We strive to connect our customers with local, trusted, and sustainable farmers and producers who prioritize natural ingredients and environmentally responsible practices. Our goal is to support and invest in our local farms and producers, building a more resilient and sustainable food system in our community.
We're dedicated to exceptional customer service and enhancing the shopping experience with the latest technology and innovative solutions. At FarmBox Carolina, we believe that everyone deserves access to fresh, healthy, and sustainable food. Thank you for choosing us as your source for local and sustainable food.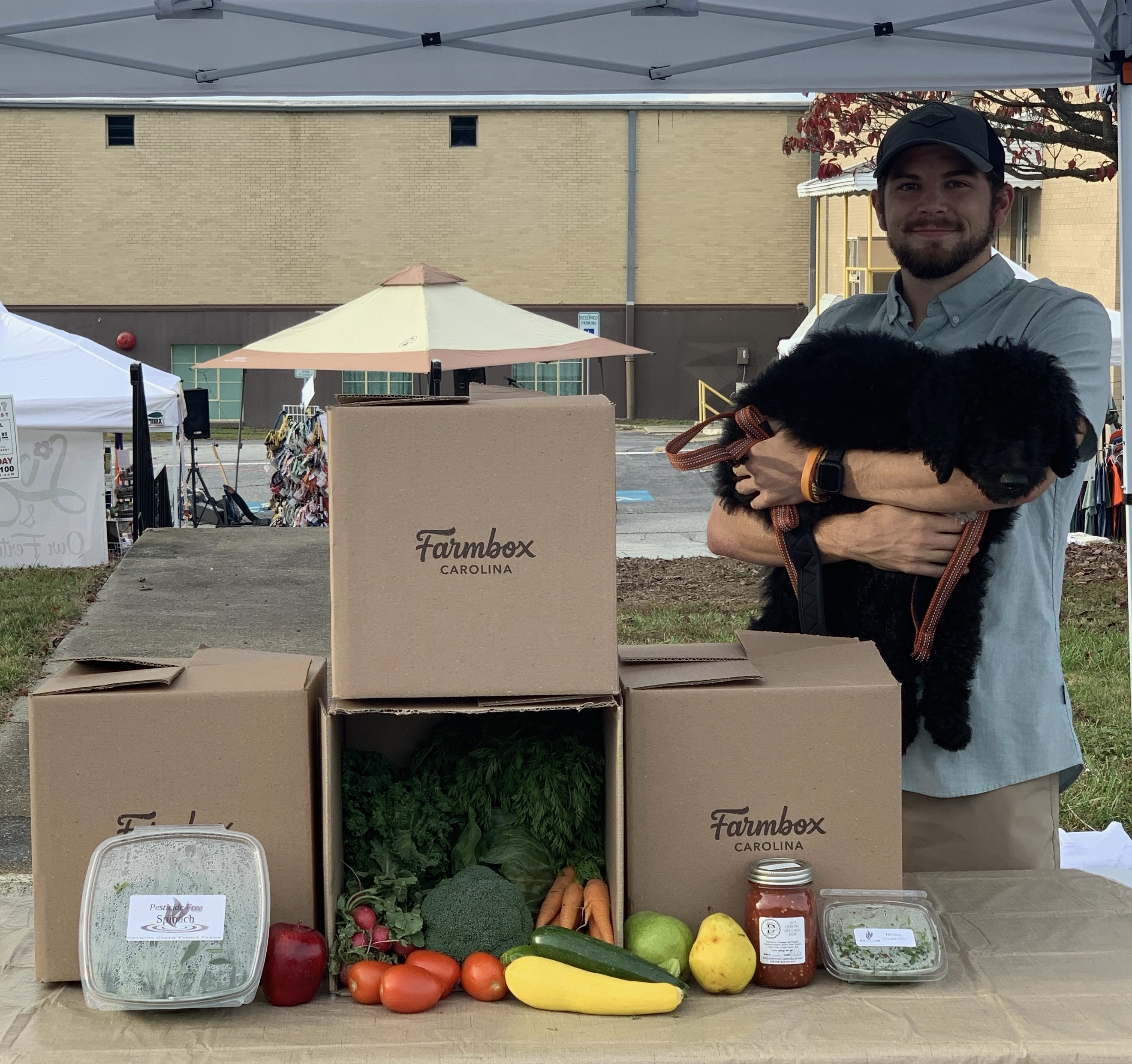 Jay Constantine
Founder, Farmbox Carolina